Simple, Flexible, Easy Pricing
Get Started on the Free Forever Plan
One user available
Paid annually at $108

1 USER & 1 ACTIVE PROJECT

Unlimited Archived Projects

Save money by managing client expectations
Pre-built website & marketing templates
Get accurate estimates fast

Additional users: $8/user/mo

UNLIMITED ACTIVE PROJECTS

Unlimited Archived Projects

Per project profit estimates
Produce a complete, understandable SOW fast
Export to CSV & Asana
Save hours getting client approvals

Additional users: $15/user/mo

UNLIMITED ACTIVE PROJECTS

Unlimited Archived Projects

Export to Jira
SaaS and large web-app templates
Advanced Agile contracts
Team members, contractors, and advanced permissions management
One user available
Paid annually at $108

1 USER & 1 ACTIVE PROJECT

Unlimited Archived Projects

Save money by managing client expectations
Pre-built website & marketing templates
Get accurate estimates fast

Additional users: $7/user/mo
Paid annually at $419.40

UNLIMITED ACTIVE PROJECTS

Unlimited Archived Projects

Per project profit estimates
Produce a complete, understandable SOW fast
Export to CSV & Asana
Save hours getting client approvals

Additional users: $12/user/mo
Paid annually at $534

UNLIMITED ACTIVE PROJECTS

Unlimited Archived Projects

Export to Jira
SaaS and large web-app templates
Advanced Agile contracts
Team members, contractors, and advanced permissions management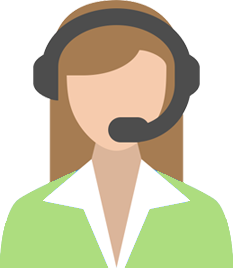 Get started with the forever plan.
PLAN SPECIFICS
Get started in 72 seconds . Try Brainleaf for Free. Want more? See features comparision of available options. Find what suits you best.
Free Forever
Freelancer
Team
Agency
Number Projects
1
3
Unlimited
Unlimited
Number Archived Projects
0
Unlimited
Unlimited
Unlimited
Team Members
1
1
Unlimited
Unlimited
Brainleaf Templates
Basic templates
Basic + Freelancer templates
Basic + Freelancer + Agency templates
Basic + Freelancer + Agency + Premium templates
Templates Management
Remove Branding
Export
CSV, Asana, Json
JIRA, CSV, Asana, Json
Printing
Limited
Contract Signing & Approvals
Profit Reporting
Advanced Permissions / User Management
Add/remove team members
Advanced permissions management
Chat & Email Support
Phone & Video Call Support
Get
Started
Get
Started
Get
Started
Get
Started
Common Questions
Difficulty finding your way around? Here are some of the common question people have about us. You cal always try our live chat or support if you have more.
Can I change my plan later?
Yes, you can upgrade or downgrade your subscription plan from within your account at any time.
Is my data safe?
Data in BrainLeaf is protected by 128-bit SSL security. No data is disclosed to third parties. You are in good hands!
Will I be billed after I sign up?
After your 14-day free trial is over, your credit card will be billed and your subscription will begin.
More questions?
Call us at 706.425.1976 Monday through Friday 9:00am – 5pm EST or email us at any time.
What do you mean 'unlimited?
You can add as many team members and projects as you want to the basic or professional editions, but only the number of available projects for that edition or that you have added may be active. If a project is archived and inactive, it can be viewed and unarchived, but not shared, edited, or sent for approval.