Guest writer Amir Noghani gives concrete ways to grow your business on a tight budget
As any person trying to get a new business going knows, it's hard to find the money for marketing. When you're operating on a shoestring budget, marketing is often one of the business aspects that gets pushed aside. However, it's important to include marketing in your budget, even if it only gets a tiny allotment, and there are several ways that you can market your company with minimal costs.
Blogging
Blogging is one of the best things you can do for your company, and for the most part, it's free. Really, it only requires your time. Consistent blogging will attract more visitors to your website. Long-form content, with each post being 1,000 words or more, is the best length to keep the attention of readers, and using short, clear headlines and high-quality content will get more exposure for your website.
Guest blogging is another way to market your business. Feel free to approach influencers and bloggers, and ask to do a guest post for them. Look for other blogs related to your business, but not in direct competition with you. Offer meaningful, useful information in the guest blog and in any comments you might contribute.
Focus on Existing Customers
It's less expensive to keep existing customers than it is to try to convert website visitors into new customers, so make sure you keep your existing customers happy. Address any customer complaints or problems promptly, so that your customers know you care about them. Happy customers are the best form of marketing, if they share their experience with others, so suggest that they offer an online review of your business. You can also suggest that they refer other people to you.
Ask your customers for input. Perhaps they have suggestions on products they'd like to see in your store, or something that could make the business transaction easier. Asking for their input and suggestions makes them feel important, like they're more than just a source of profit.
Actively Participate in Groups

Image source: Freepik
While it's great if you can pay someone to essentially get publicity for your business, there are many things you can do on your own that can be very effective. Participate in groups and forums, both online and in your actual community. There are many groups designed to give businesses the ability to network with each other, and you can get more exposure for your company.
Sponsor a Local Event
Become a sponsor for an event within your community. Not only does it get some much-needed exposure for your business, but it humanizes you and makes people see you and something other than just a businessperson. This works even better if the event is related to charities or fundraising, and if you can actually participate in the event.
Draft Your Own Press Release
Press releases are another way to get publicity for your business. You don't have to have a huge event in order to create a press release. Maybe you've hired some new employees and want to welcome them, or maybe you want to announce your new location. Create your own press release, and make sure that it's distributed to the local media. Many local newspapers and news stations like to cover local businesses.
Partner with Other Businesses
Networking with other businesses can be a valuable asset. Obviously, you're not going to join forces with a direct competitor, but reaching out to businesses related to your own can build useful relationships. Promoting each other's' businesses and referring your customers to the other businesses is a great marketing tool.
Email and Direct Mail Marketing
Don't just wait for customers to come to you. Go to them. You can collect email addresses, with the offer of a newsletter. You can mail out inexpensive flyers or cards to homes in local neighborhoods, as a way to reach people who might not already know about your business. These are relatively low-cost options that can have a good effect.
Get Visual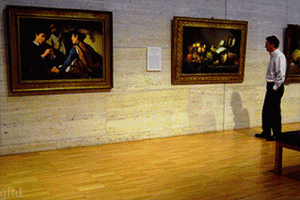 Many customers prefer images and videos over traditional text in advertising, so improve the visual aspects of your website content. Make sure that the images are high-resolution, and that the videos relate directly to your website. Instructional videos on how to use your products, or how to accomplish a particular task, are very popular. You can also create infographics, which attract attention through their statistics and displays.
Use Social Media
This is one of the easiest and cheapest ways to market your business. Every business should, at the very least, have a Facebook account, where you can promote your company, promote your content, and interact with internet users. Other forms of social media that are great marketing tools include LinkedIn, Twitter, Instagram, and YouTube. In some cases, you can also get ad promo credits to reduce the cost of paid advertising on these platforms.
Host an Open House
This is particularly useful if you're just getting started with your business. If you have a brick-and-mortar location, set up a time where people can wander through, see your location, and ask questions. These people who are interested enough to stop by are usually interested enough to share information about your business with others.
Speaking Engagement
Offer your services as a speaker at an event, preferably one that's related to your business in some form. This is not only a great way to market your business, but it demonstrates your credibility as an authority in your business field.
Search Engine Optimization
SEO doesn't have to cost a lot of money, and there are many things you can do yourself, for free or for a very low price. For example, you can create great content to share online. You can research keywords that are trending in your business industry and strategically use those keywords in your content. If you've designed your own website, you can make sure that it appeals aesthetically to website visitors, and that it meets search engine requirements. Experts from SEO Reseller Hub advise analyzing the metrics associated with your website and social media accounts to see how many people are visiting your website and whether they're sharing that information with others.
We all know that when you're getting started with your business, there's not much money to spare, and you'd rather spend that money on other aspects of the business besides marketing. However, these tips for marketing your startup involve minimal cost, and the rewards can be great.
Bio: Amir Noghani has been working in the field of marketing and communications for over seven years. During that time he developed strong knowledge and skills in Online Marketing and Public Relations and also writing journal articles and blogs. He also has a Master's degree in engineering.