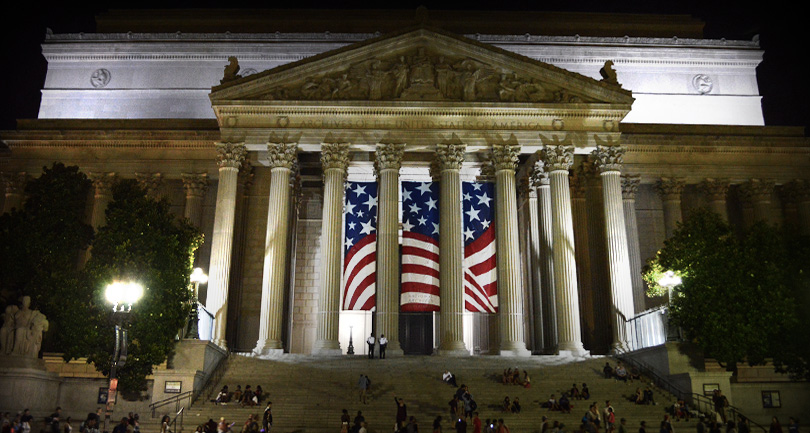 The past few weeks have been full of work, and we haven't had that much time to post. But everyone has been working hard, and it is just the posting that hasn't been done. We've got a backlog of articles written that just need to be edited and posted, and bugs that have been fixed in BrainLeaf. We're prepping today for both blog releases and software updates over the next couple weeks. Because the last few weeks have been non-stop work, I'm going to post the most recent fun thing I did, not that work isn't fun… but you know what I mean.
So, the last fun thing I did…
Distance Working
In an attempt to do what I set out to do 13 years ago, but never could take the time to do as the business grew, I am trying to work from a distance more regularly and do more traveling. That means renting office space in different towns and working a regular day. After work though, I try to go see that city, meet the local people, experience new things, generally get a better understanding of the world in which we all live, and understand the people that coexist with us. So, for the 4th of July this year, it was Washington DC for a very patriotic Independence Day!
My top takeaways from Washington are that:
It is expensive to live in Washington.
Living spaces are a lot smaller.
Office space is equally as expensive.
I LOVE the public transportation system there – the metro, the bike share program, and all the bus routes are great!
Sleeping on a deflated air mattress is the same as sleeping on the floor.
It's mostly tourists at the National Mall for the 4th of July, locals stick to rooftop parties to watch the fireworks.
I highly recommend paddle boarding on the Potomac River if you need to get away from it all for a bit.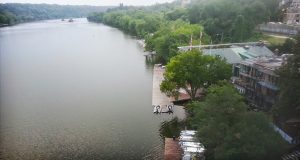 Paddle boarding on the Potomac River
On a warm summer day just paddle up the river a bit, then lay down on your board, close your eyes, listen to the city, and let the current take you back to the docks. Best getaway for a stressful day I could find in the city.
How to travel cheap
Working from a distance isn't cheap. But getting there is usually the most expensive part of that lifestyle. So for those of you who want to try this for a little bit, I wanted to share this with you: http://millionmilesecrets.com/. I used their recommendations on the Southwest cards to cover most of my flights in the US for a fraction of the cost it would normally take. This is just one thing you can do, but it is a big one and I wanted to make sure to share it with everyone. I hope this is helpful!