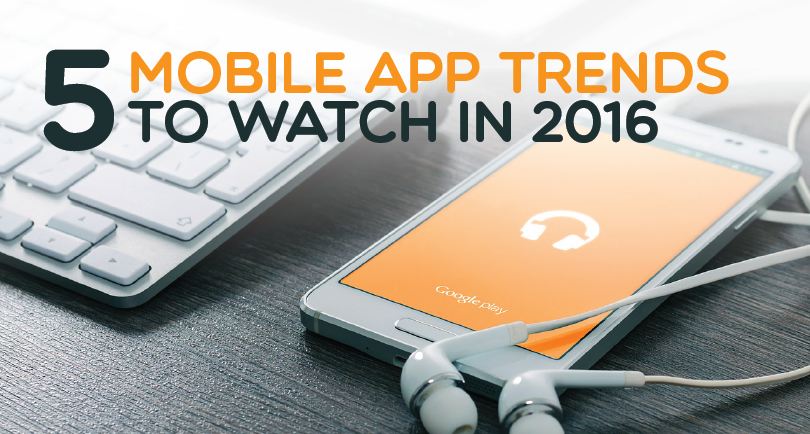 By guest author Sawaram Suthar
---
5 Mobile app trends to watch in 2016
Mobile apps are revolutionary in that they lead people to deeper connectivity and interaction with each other, with peers, and believe it or not, with marketers. Mobile users are demanding more from their mobile app experiences, and 2016 will see even more personalized engagement with consumers. Look out for these trends in 2016, take action, and plan progressively around your app projects to reach consumer demands.
1. Demand for location-based apps:
GPS location has quickly become an expected feature. Globalization has changed the way we interact and what we expect for human connectivity and security. This creates a need for a deeper level of visibility and security fulfillment. Apps such as LoveisRespect, RAINN, Family Map, and Circle of 6 have found a market due to this growing need. These apps feature positioning and mapping of users based on GPS location technologies and provide information, as well as peace of mind, to those trying to get in touch with the user. One can know exactly where the user is based on connecting through this app, or individuals can find their phones if they have lost it.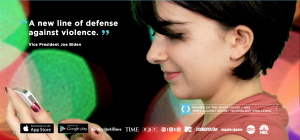 For example, Circle of 6 is preventative for people who get lost easily in new cities and countries, or for needed security in high-risk locations. It sends three pre-text messages to six of the user's phone contacts with one tap of your finger. Ideal for males and females, students in international locations, tourists, and visitors in other countries.
2. App security
With the increase in mobile app online purchases and payments, issues relating to secure data becomes more complex. An information overload is shared among mobile users via apps like Wickr (encrypted like Blackberry) and includes confidential data, the misuse of which may cause adverse results. As per IMRG & Capgemini's Quarterly Benchmark, 40% of all online retail sales is contributed through mobile apps. As per reports, the figure had gone up from 37% in the previous quarter and this signifies the steepest quarterly rise in the mobile retail penetration rate since quarter 4 2013-14 when 32% of online sales were accounted for through mobile app. The demand for fully secure apps for smart mobile purchase will become necessary to prevent commercial fraud.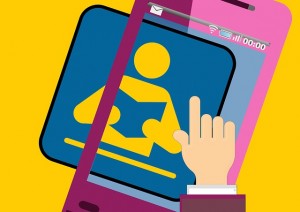 3. Content driven apps
Marketing practices must take on new strategies when used on mobile devices. Consumers are turned off by overt marketing messages (news, content, videos, ads, audio) so offers on mobile phones must be driven by a content marketing approach instead. Marketers are personalizing mobile offerings to localized segments and then providing related content based on customer feedback and information. Opt-in programs to track the data linked with how users use their app will help to deliver content that is suitable for the users' interest.
4. Mobile video apps
Enterprises are capitalizing on the current trend of mobile video. A recent research carried out by the IAB, in the UK indicate that 58% of the surveyed mobile users watch videos from the mobile devices on a daily basis. Quality video of products & service offerings presented on the small screen of mobile devices will be very effective in reaching mass audiences and create a positive appeal.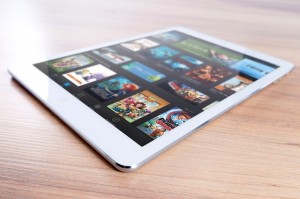 Mobile users mostly access video content through the applications like Netflix, HuluPlus, Spotify, and SlingTV. Many companies like Acquire are starting to personalize these experiences by including features like mobile video chat or video customer supports on mobile so they can easily connect customers. Such new apps in 2016 may also include experiences shared by consumers of products and/or services similar to You-Tube.
5. Use of cloud technology Apps
Cloud technology gained momentum in 2015 and has entered the stage of full adoption for app developers in 2016. Cloud is so attractive, as it provides support to mobile app developers who need to maintain the actual app size and this ultimately helps in memory and bandwidth. Apart from this, the rise in apps that use cross-platform tools make app maintenance and other advanced functionalities more apparent.
Native apps possess the capability of using device-specific software and hardware and are able to benefit from the latest technology that is available on mobile devices such as GPS (global positioning system). In 2016 mobile cloud apps simulate actions on mobile similar to web based applications. Both web apps and mobile cloud apps run on servers that are external to the mobile device and require browsers on the mobile display followed by the app user interface (UI). Cloud-based mobile apps are targeted for multiple mobile devices instead of a single mobile device as used in native apps.
Conclusion
Changes in mobile app trends for 2016 give users a more personalized mobile experience and this reflects in the innovation app developers bring to the table as a response to user need. Use these trends to help map out new features for your applications, and think of new ideas to bring to the market based on these new user needs.
---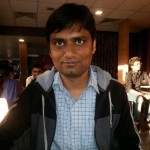 Sawaram Suthar is a self-motivated Digital Marketing Consultant at Jagat Media. He contributes new ideas, tips on digital marketing, web design and reputation management on his blog thenextscoop.com. Anyone can find him on his Twitter.
---