Our last few articles have talked about the hiring process – first, how we think about it, and then how we actually approach and execute it. Well, of course, what comes after the hire?
Onboarding!
By this point, we've already talked to our new teammate about the business, about the process, expectations, and they're pretty much ready to go. At this point, if you're confused, take a look at our last article on the hiring process for more context on how we like to bring people in slowly to make sure that we like working with them (and that they like working with us).
The Professional Relationship Is Like Any Other
It relies on communication.
The next step, now that we're to the point of the new team member actually starting work, is to converse. I believe that the professional relationship is an ongoing conversation; when you're working with a team everyone needs to communicate remain engaged and happy. If you work with me, it's because we have a mutual understanding that the entire relationship is built around helping one-another to satisfy our professional AND personal goals. We elaborated on this in another article this week.
If you read that, then you know that the gist of the conversation that we have to have at this point is about what the new team member's long-term goals are. If we cannot align their personal goals with the business' goals, then the relationship is likely not going to work – at least, not for long.
Once we understand one-another, and I know how the work they do for me can help them get to their personal goals in life, then we talk about a host of other things, such as:
What it means to be a team member here
What does it mean to work with other team members here
What our culture is like
What your team members will expect from you
Access Granted! (So You Can Work)
When we're done with the philosophical side of the onboarding, then we really get things moving. At this point, a new teammate is given or granted access to:
There may be a few more items as well such as blog access for writers or code repo access for developers, but everyone is given access to the items above.
Getting Paid
We then take the time to ensure they know the ins and outs of each of these systems as needed. Most important, of course, is Harvest. We have them meet with our payroll coordinator to discuss the ins and outs of time tracking, how they're paid, and when they're paid. After all, nothing is getting done if people aren't getting paid!
Syncing Calendars
Once a new team member has access to all the systems they need to work on their projects, we add them to our team meetings and invite them to planned calendar events. We also make sure to share relevant calendars with our new team member so they know who is doing what when and what is due at what times.
Ready, Set, Work!
Then they're in and ready to go. Project managers start sending them work. Team members start asking them for help, and they're into the company.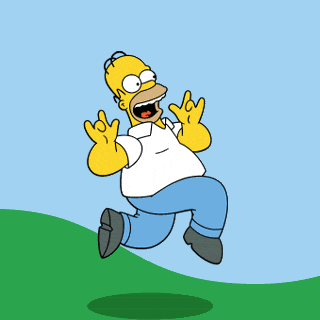 That's our onboarding process. These days, it takes about an hour for the initial personal goals conversation, and then maybe another thirty minutes to an hour to add them to all the software systems. Then we introduce them at the weekly company meeting, and they start getting included in the daily communication and coordination of tasks.
And there's nothing like a little extra grease in the wheels to make an organization work at optimum efficiency!