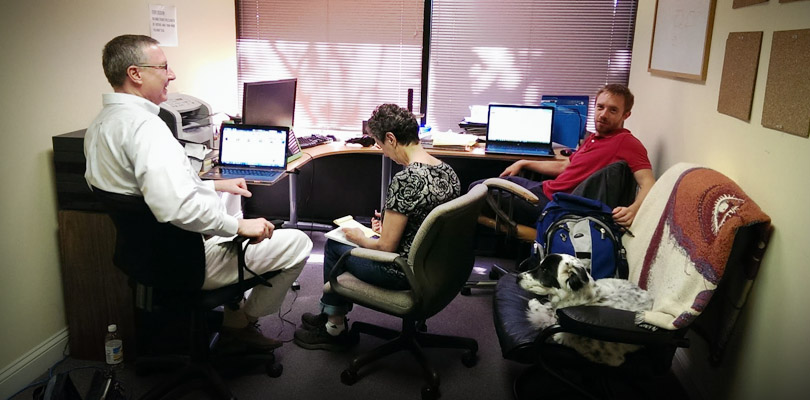 As BrainLeaf beta re-launches, we plot our next venture.
This week we re-launched beta (huge sigh of relief). While we sent the email inviting everyone into the system, the Tangent Solutions New Business Team was busy at work putting together research and a prospectus for the next venture. We got kicked out of the conference room as there was another meeting planned and ended up in Jeremy's office.
Right as we were starting, Zach walked in and took a picture. I particularly liked his comment as we were launching BrainLeaf "It's like you guys do Startup CrossFit or something! You don't just party after the launch, you don't even take a break, you go straight back to work on the next thing… aren't you launching right now?!"
It's always one thing after another here, but that's the way I like it. So get ready world, it's looking like Guide for Seniors is next on the docket! While that preps though, we have a bunch of updates coming out for the BrainLeaf beta launch. We have estimates for timelines on most upcoming items now, so look for some notes upcoming.