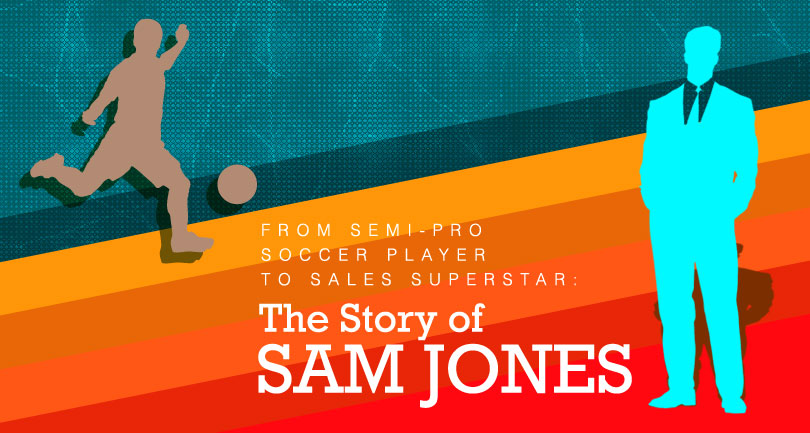 A guest post by Sam Jones
My name is Sam Jones and I'm in Sales. Almost 5 years ago, I boarded a plane from London to Boston and began a 3,000 mile journey in pursuit of the girl of my dreams. Upon arrival in Boston, I decided that in order to win this girl over I should get a job; apparently being a washed up semi-pro soccer player lost its distinction as soon as we moved out of British airspace.
The first logical step was to seek employment in the field most aligned with my degree, so off I went to interview at two of Boston's many commercial real estate firms. It was during the time I was interviewing that I was put in contact with a Director of a small tech start-up obsessed with software quality. Having interviewed at two well-established real estate firms with expansive offices overlooking some of Boston's most prestigious landmarks, the start-up environment was… different.  What the start-up lacked in thrills, it more than made up for in vision and character. The atmosphere inside its small office was contagious; there was an energy on the sales floor that I hadn't experienced before, a feeling that reps were selling products of value and exceeding targets. After a few hours talking with the Director of Sales and the CEO, I left with an offer to join a brand new team selling an API testing product the company had recently acquired. After much deliberation I cancelled my remaining interviews for jobs with a nice view and took a risk.
Growing up, I had never considered Sales in the traditional sense but regardless of job title and industry, sales is everywhere. Daniel Pink expands on this well in his book, To Sell is Human,
"Whether we're employees pitching colleagues on a new idea, entrepreneurs enticing funders to invest, or parents and teachers cajoling children to study, we spend our days trying to move others. Like it or not, we're all in sales now"
This piece is not intended to provide a clearly defined repeatable process for a sales team. Instead, I aim to share some good selling tips that anyone can pick up, whether you're a freelancer selling your services or a small start-up with a 1 man sales team. Here are 4 important lessons I've learned on my journey from London to Boston in the pursuit of a girl and a career;
Relevant open-ended questions:
When I started selling I couldn't see the forest for the trees, call it youthful enthusiasm… or stupidity, I was so focused on a quick sale that I neglected to refine the questions I would ask. Asking open ended questions provides an opportunity for your prospect to talk about what is most important to them, their future goals, their urgency, their business, their team etc. Answers to your questions will frame how you proceed to support your prospect. Perhaps your solution or service which was initially under evaluation does not align with the prospects needs, but another product or service you offer does. You would never have the opportunity to discuss a second option if you hadn't uncovered the bigger picture.
The easiest way to uncover what a prospect truly wants is for them to tell you – relevant open ended questions provide your prospect a platform to do that.
Stop talking and LISTEN:
"We have two ears and one mouth so that we can listen twice as much as we speak" – Epictetus. A cliché — but one of the most important lessons I have learned, and am still learning. This lesson goes hand in hand with asking open ended questions. How can your prospect tell you what's most important if you are the only one talking? I was guilty of this crime myself, filling silence during a call with fluff, thinking that the only way a prospect would benefit from our discussion was if I regurgitated every fact ever written about the product. It wasn't until I analyzed my notes after a lengthy call that I realized I clearly had been doing the majority of the talking.
Stop talking, and listen to the most important person on the phone – your prospect.
Make suggestions but provide context:
We've moved from a world of information asymmetry (sellers have lots more information than buyers) to one of information parity (sellers and buyers are more evenly matched). Although a prospect may have researched your product or service, there is still a wealth of value you can bring to the sale. Your knowledge of the product and experience in selling it should result in 'trusted advisor' status. Asking open ended questions then listening puts you in a position to make a suggestion, these are the basics. What sets "trusted advisors" apart from salesman is in providing context to your recommendation. Whether you are suggesting a more flexible licensing model, a demo, or an introduction to a manager, it's important to explain how that suggestion benefits the prospect, how it is based off the prospects feedback/needs and how similar prospects in the past have benefited from a similar suggestion.
Providing context to your suggestions adds credibility and gives your prospect the confidence to move forward.
Try just one more time:
There will be countless times a prospect chooses not to purchase from you. The first step is to understand why. You may uncover a trend that prospects are walking away due to lack of functionality which you'd want to discuss with your product development team. Once you have 'why', you can start building a case for when you try one more time.  Business is a fast paced environment, executives come and go, direction shifts, needs change, and the reasons your prospect did not move forward may now be obsolete. Trying one more time shows the customer that you care about their business, and that you have taken the time to propose a solution to address the concerns they had given you.
The majority of men meet with failure because of their lack of persistence in creating new plans to take the place of those which fail. – Napoleon Hill
As the years roll by and the journey continues, the once small startup has grown to operate in 4 different countries, providing a living for more than 250 employees. I'm sure that the fancy real estate office with a view is still standing tall overlooking some eye-catching Boston tourist trap, but I'm happy with my decision, grateful for the experience a start-up provided me and am proud of building a career in Sales.
Oh… and that girl I was chasing is now my wife and we both find ourselves using few of the lessons above on our two young daughters.
---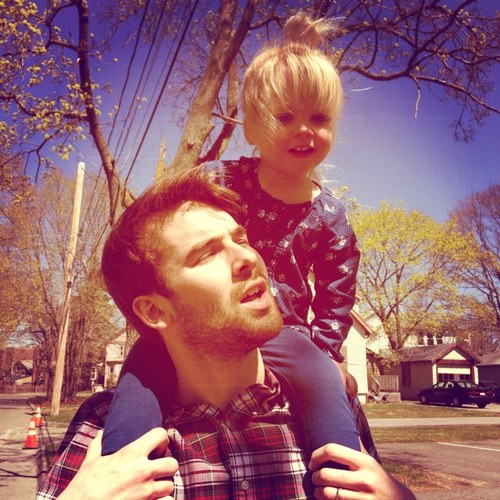 Sam is an Englishman living in Boston with his wife (the girl he chased across the Atlantic Ocean) and his two young daughters. Sam believes in personal improvement in all areas of life and would one day like to see Arsenal soccer club win the Champions League.
Please connect through:
LinkedIn – http://t.co/EGLSb3wZUj
Twitter – https://twitter.com/S_JONES1987