From our guest author Lydia Evans!
You've put yourself out there, now for the fun part!
---
First, be honest with yourself.
Keep track of what works for your business and be brave enough to accept what doesn't. Listen to the little voice in your head that is telling you that although you love designing cat themed website templates, no one is buying them. Find a way to channel less successful endeavors into something you do for fun and forge ahead to create what's in demand for your business.
Take notice and track what products or services are generating the most revenue for your business and focus more on that as each month goes by. Invest more advertising and time into these areas to apply your best work in your most successful areas.
Pro tip: Keep a list of ideas of ways to expand upon these areas so you have a fresh, consistent offering.
Referrals, referrals, referrals.

According to Nielsen, 92% of consumers believe recommendations from friends and family over all forms of advertising.
If you have a creative business, it means you are an ambassador for bringing the ideas of others to life. Do this successfully and people will be grateful and tell their community of friends and family. However, don't assume they're telling other people about their experience – ask for referrals. Express to your clients referrals are an important part of your business and that referrals will help instill confidence in potential clients that you will take care of their needs as well.
Pro tip: Thank your clients for every referral. Be positive and genuine.
Embrace change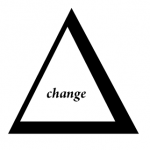 I know, it's easier said than done. Start by keeping a list of the things you 'should be doing' to run your creative business and cross one off per month. Update your website (even if you just replace one photo); finally kill the product line that you hate making and no one buys; write content for social media posts and save them for a rainy (ahem, sick) day … Research trends and try something new.
Imaging the feeling of accomplishment and relief you'll feel to chip away at the many hats you wear as a creative entrepreneur.
Pro tip: You can do it!
Network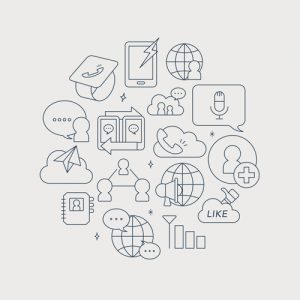 Get out there! Don't worry, 'out there' means online as well as in person. Follow other businesses with the same client base on social media and accept offers to network and connect with professionals in the same field and in related fields. As Martin Leon Barreto said in his post "the first step is to research what others are doing and create a list of those who get you excited to be in your line of work. Find those who have achieved the same level and type of success that you are currently working towards."
Vet your opportunities so you use your time wisely. Focus your energy on growing your business and generating new collaboration and a wider client base. Surround yourself with others who can offer support and encouragement, and be sure you do the same for them. Likewise, be a good collaborator and share information as well. This will build a community for you and your brand and your business will be the better for it.
Pro tip: Set aside 15 minutes each day to search for new connections and follow them, like them, and/or reach out to them via email or in person.
Hear what your clients are saying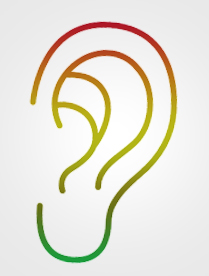 Listen to your clients. Not only that – HEAR your clients. Are they repeatedly telling you what you offer that they couldn't find anywhere else? Yes? Start marketing that service/product/offering. Ask them to write a review for you so other potential clients see what makes your business exceptional.
Also, is every client asking you the same question(s) or for clarification on the same topic? Yes? It's time to change how you communicate. Proactively address the question with new clients to clear it up before the next client has to ask. Do this each time it happens and not only will your client relations improve but your business model will as well. When you're more effective, you're a more efficient business owner. This means you'll have more time for your clients – and yourself.
Last but not least, STAY INSPIRED. What will you do in the New Year to keep your creative business growing and thriving?
---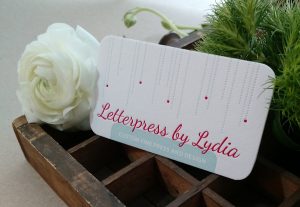 Original content written and submitted by Lydia Evans, proprietor of Letterpress by Lydia, a letterpress printing and design studio in Libertyville, Illinois. Follow her on:
Twitter: @LetterPressLyds;
Instagram: @LetterpressLyds;
Facebook: www.facebook.com/letterpressbylydia;
www.letterpressbylydia.com