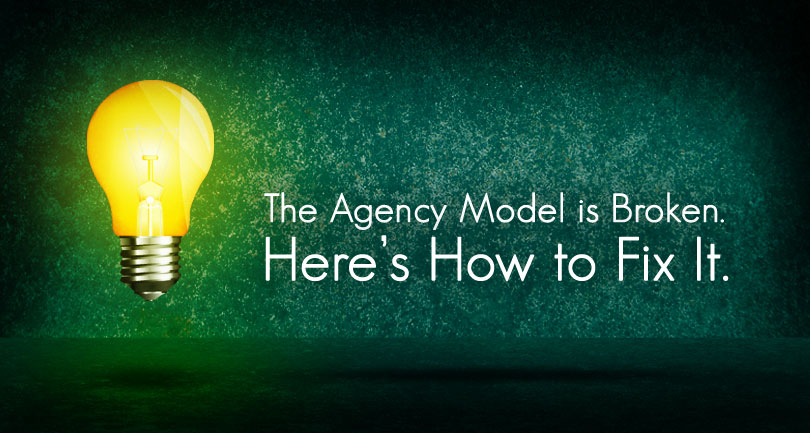 A guest post from David Avitabile, who shares what he learned about running agencies in 20 years of working in strategic communications
The saying that "the agency model is broken" has been around for a while amongst advertising, public relations and digital agency industry insiders. It's as old as my neighbor Bob (I live in South Florida; Bob is 92). Perhaps the reason that saying is still around is because so little has actually been done to change the model. So it just keeps hanging around, in socks and sandals, like Bob.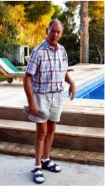 During more than two decades of working in strategic communications, including advertising, public relations and digital communications, I've worked at, and run, a number of agencies both in the United States and Europe. I've had the good fortune to work with hundreds of wonderful clients, many who have become friends. I've also had some disappointments along the way. New ventures that didn't work out. Projects that went off course. Clients who were frustrated at how we did business at the agency, or who didn't get the results they were expecting, or the people they thought they would be getting on their account teams. As the agency leader, you never want to hear these things. It sucks. That being said, these situations definitely provide "teachable moments." That is, if you're willing to listen. Sadly, many agencies aren't interested in learning from these mistakes, because they don't want to change the way they do things. They like being Bob.
The technology needed to fundamentally change how agencies do business has been around for a while now. And it keeps getting better. BrainLeaf is a good example of that. There are a number of other excellent collaboration, project management, resource management and financial management tools now available, too. Cloud technologies have made running a global creative services business more efficient than ever before. Technology, and particularly cloud technologies, have freed us from a lot of things.
So for those who believe in progress, here are some things that I've learned during my journey as an agency manager and owner.
Do You Like That Designer Conference Table? Good. Because You're Paying For It.
Seriously folks. With the technology available to us today, do we really need offices and a lot of fixed costs anymore? Or can we just take that $15,000 – $20,000 per month for leases and facilities-related costs (a lot more than that if you're in a major city center), invest some of it to strengthen our teams and improve our creative product, pay ourselves well, and pass the rest on to our clients in the form of lower costs? The agency business is better suited than most industries to a virtual business model. Creatives, client-centric account people and writers generally aren't the type of people who love going to an office and chaining themselves to a desk for eight hours a day. Collaboration can happen anywhere and everywhere. Online via video calls, project sharing software, in person at Starbucks, at a co-op office space or even in the great outdoors.
I'm not alone there. There are a growing number of business professionals and "work futurists" calling for a new approach to working. We are at the very beginning of this change, as more people realize the benefits to productivity, time savings, and quality of life—not to mention cost savings for both employee and employer—of working virtually.
Two clients walk into the conference room of a global communications agency on Madison Avenue. The enormous glass, marble, leather and chrome-festooned room is decked out like a photo shoot in a modern design magazine. As they take their seats, the younger of the two clients turns to her boss and says, "I hope you really like this conference room. Because I get the monthly invoices from the agency. And trust me, we are paying for it."
Alternatives to Hourly Billing That Clients Don't Hate
For decades the prevailing method of billing clients in professional and creative services industries has been a model of hourly billing, fee for service, invoiced monthly. Hourly billing is not an optimal approach, and law firms, accounting firms and agencies are finding alternative ways to bill clients. In the agency world, programs and projects are often sold with optimistic estimates of how much time things will take, only to find out half way in that the job is taking a lot longer than anticipated. Fast-forward to the monthly invoice landing on the client's desk, and you now arrive at the source of approximately 93.625% of all client agency conflicts (OK that's a guess, but it's an educated one).
What's the alternative? Value-based pricing is one option. In advertising and public relations, this typically involves project pricing based on deliverables and mutually agreed milestones. As long as the scope and expectations are agreed in advance by both client and agency, this approach offers big benefits to both parties. The agency can get on with the work without obsessively tracking time in 15-minute increments, and the client can relax, knowing that the price agreed is what will be invoiced by the agency. This approach requires strong client/agency partnerships. The client and the agency need to understand the scope and expectations for the project, and both need to agree that if either changes, it will affect the price. We regularly experiment with different approaches to billing. I don't believe that hourly billing is in the best interests of the client or the agency. This is a major opportunity for fundamental change, and potentially a key differentiator for firms willing to innovate.
To Staff, or Not to Staff: That is the Question
I've saved the toughest for last. Agency staffing is one area where the model truly is out of date with the realities of today's business environment. And both agencies and clients share the blame here. At a time when fewer clients than ever before are willing to agree to one or two year contracts with allocated budgets, it has become incredibly difficult for agencies to maintain account teams of full time employees dedicated to a client's business. To really be profitable, agencies with full time staffs need their employees at full capacity. If clients are unable to commit to long-term contracts, agencies can't be expected to maintain large teams of full time people. It is unreasonable, and I believe unethical, to hire people if you can't reasonably expect to be able to pay their salaries beyond this year. This is why a well-constructed consulting model that allows agencies to quickly adapt, expand and contract is critical for agencies to thrive in 2014 and beyond. The good news here is that when you are no longer spending hundreds of thousands of dollars on offices every year, you have an awful lot of resources to commit to securing the very best consultants and subject matter experts, wherever they are in the world. And anyway, in my experience, the best people in our industry are usually not working full time for just one employer. They're too busy making a lot more money and enjoying the flexibility of working with multiple clients and not going to an office every day.
It is an exciting time to be working in the agency business. A time of great challenges certainly, but also a time of great opportunities for those able to adapt and change. The workplace of the future is here. And so is the chance to create it for ourselves.
---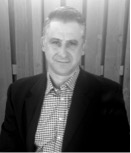 About the Author
David Avitabile is the Founder of MANA LLC and an owner of Baird's Communication Management Consultants.