Guest post by Rachael Everly
---
Developing an app that helps you earn a fortune is no luck by chance or a matter of fluke, in fact it takes concerted efforts and considerable research to strike the perfect balance of an award-winning app idea and user interactivity. The App Empire is a very famous book that puts down the guidelines for developers on taking the right approach towards building a million dollar app. Aspiring developers need to make their research game strong, believe in making repetitive amendments for continuous improvements and then leverage the best possible monetization strategy to help earn revenue.
Research well into the app industry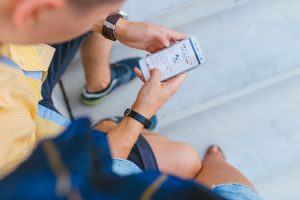 Market research is something that helps you gain deep insight into what is trending recently and helps you create something along those lines which is in high demand. The author of the book 'App Empire', Chad Mureta happens to say as per his experience that market research is so essential that it should constitute 80% of the invested time. Ultimately your market research will determine your marketing strategies that will promote the usage and growth of your app and generate ROI. By studying similar apps in the niche you intend to launch your app into, you are most likely to get a feel of what works best and you can act accordingly. Understanding the psyche of the consumers of these apps you can get the most apt direction for your app design.
Build upon your app strategies
Budding App developers are often encouraged to not leave any stone unturned in unleashing the true potential with their dexterity and creativity skills, related to the app. Your maximum efforts should be targeted towards building a user-friendly interface that is fun and easy to use. Test and re-test your app by launching it as a test app first and carrying out the basic usability test. Inquire about any functional issues from the audience that have tested and use this constructive feedback as a means of removing potential bugs and functionality errors from the app. Trust me, this is one of the tried and tested ways of generating revenue.
Does your app fulfill a genuine market need or address a problem?
More than often people seek out to address their everyday problems and find an apt solution to their existing dilemmas. Every successful product or app that creates a buzz in the marketplace and fast gains popularity is primarily because people can associate a need with it and can see it materialize effortlessly in front of them. For example, the growing trend of e-commerce online stores that facilitates the customer in the form of accessibility and convenience. One doesn't physically need to visit the store and can easily order online to be delivered at their doorstep. According to a study by Yahoo's Flurry Analytics the estimated time that a user spends on the phone is 90% spent on mobile apps.
You do not necessarily have to be a professional programmer or developer to come with the most innovative and breakthrough app idea that is likely to take the app market by storm. All what you need to do is to keep your target audience in mind and whether your app idea is going to appeal to your target audience or not. Make sure that your app doesn't go unnoticed and is favored by customers. This is when you will have all the key ingredients in the right proportions to pull off a million dollar app.
---
Rachael Everly is an undergraduate student who loves to write on the topics related to business, technology and education. Follow @RachaelEverly for further updates.