Enjoy the benefits, keep the coverage!
What are the benefits of becoming a freelancer? Setting your own hours, working from anywhere in the world and having more control on the projects you'll be doing are just some of the "benefits" of the job. However, sometimes people get so caught up in the details and romance, they forget about the benefits they NEED. Life insurance, health care, retirement plans and a 401k aren't constantly on people's mind, nor should they be.
Starting your own venture can be stressful enough without adding copays and insurance policies to the mix. Being proactive and planning out your benefits map before starting out your journey as a freelancer is imperative.  BrainLeaf is here to be your tour guide on a choose you own adventure to benefits.
5 must know tips to transition from the corporate world to freelancing
First stop, Health Insurance

Health insurance can make or break you. It is important to weigh all options and there may be more than you think weather you keep your own, join your spouse or go independent, the choice is yours and unique to each person's situation and can become overwhelming. Check out some of the options the creative team at BrainLeaf came up with!
COBRA (Consolidated Omnibus Budget Reconciliation Act)
Under the federal law, companies are required to offer a continuation of COBRA health coverage for up to 18 months after leaving your job.
What should you do?
Talk to your current  (soon to be former – yipee!) company about this. Companies that are required to offer COBRA coverage are employers with more than 20 employees regardless of whether it's a private company, a state, or local government and whether you leave voluntarily or involuntarily (except if you got terminated for gross misconduct). Coverage for COBRA also includes your spouse and children.
How much will you be paying now?
Probably more, considering that part of the premium being subsidized by your employer will now be paid by you. But this is definitely much cheaper than if you were to purchase an individual health coverage.
A better, cheaper alternative.
If possible, switch to the cheapest health plan during the open enrollment period before you leave the company. However, cheaper may not necessarily mean better. Depending on what your priorities are, you may also want to consider factors like the drugs covered (if there are certain drugs that you need) or whether your current doctor accepts the individual plan you're planning to get.
Your spouse's health insurance plan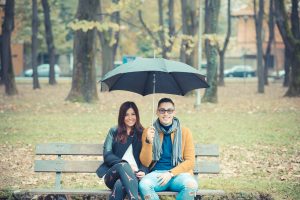 If your spouse is working for an employer that offers family coverage, then you're in luck. Although a higher premium may be paid for the family coverage, it should be less expensive than getting an individual plan still.   Note: There are certain plans that won't let a participant add a relative until the open enrollment season so it's best to try to delay your resignation until this time.
Affordable Care Act (ACA)
The Patient Protection and Affordable Care Act (PPACA), popularly known as the Affordable Care Act (ACA) or Obamacare, is a law signed by President Barack Obama that establishes state-based health insurance exchanges which are regulated online marketplaces administered by the federal or state government. This allows individuals and small businesses to compare policies and purchase insurance with a government subsidy, if eligible.
On the Market Place, you have the option to browse different available plans, compare them against each other, and choose whichever you think would suit your needs. The health insurance marketplace has four different levels, with each level being set based on the ratio between cost-to-sharing and monthly premium. This means you may be elidgable for a tax credit to help you pay off the insurance. For instance, if you make between 100%-400% of the FPL (federal poverty line), the maximum amount you will be paying will only be 9.5% of your annual income. The less money you make, the lower the percentage is too.
Join a professional organization.
What many freelancers do to be able to purchase less expensive health insurance is through getting connected with professional or trade associations that offer health insurance through group coverage rates. These groups could be your church, a bar association, or an alumni association.
Examples include:
The Freelancer's Union
The Freelancers Union is one of the fastest growing labor organizations in the country today with over 200,000 members. Basically, they pool members together so they can then purchase the plans in groups thereby reducing the cost to 30% compared to getting the standard individual plan. So here you're looking at a range of $200-$600 for a single plan and $600-$1,700 for a family plan.   The organization recently launched the National Benefits Platform, a tool that enables freelancers to search for benefits that are available in their state. Currently, the suite of benefits they have curated may include:
Health insurance
Dental insurance
401(k) plans
Term life insurance
Liability insurance
Disability insurance
Set up a group plan.
If you are setting up a small business (and that means hiring at least one employee), you are eligible for buying a small group insurance plan (and that means getting it at a lower rate). This could be set up easier by seeking the help of an insurance broker. There are also a number of states that have health benefits associations where they provide insurance for small business owners that have at least 2 employees.
Next stop, Life Insurance
Again, if you're on your way to your freelancing journey but you're currently employed, ask your company whether the coverage is portable or convertible. When it's portable, you can then take your group life insurance policy with you. Otherwise, ask if you can convert it into an individual policy so you still get to keep your old life insurance policy once you leave the company. If these two are not possible, you would have to buy a new policy.
Long Term Disability (LTD)
This too, you need to check with your company HR whether you can take it along with you or if it's convertible. If not, then of course you've got to buy one. However, make sure you're able to buy a policy before you leave the company. Why? LTD insurance companies will not cover freelancers unless they can establish that they are receiving consistent income for over two years. Second, having a non-cancelable LTD policy will allow you still have coverage even if you switch occupations. Once you leave your job, you can then change the occupation class to freelancer. Again, make sure the policy you apply for is non-cancelable and it's guaranteed renewable (this means that as long as you're paying premiums, the insurance company won't be able to change the policy terms, much less cancel it.
Retirement Plans

Roll over your old 401(k) into an Individual Retirement Account (IRA). You can do this through a bank or a financial advisor. You may also set it up yourself through an automated investment solution such as Betterment, Vanguard, or Wealthfront. Another option is to set up a Roth IRA where you can enjoy tax-free withdrawals and pay taxes based on your contribution. Essentially, it is best to consult a financial advisor to help you determine the best retirement plan for you. Once you've set everything in place, this will prevent you from possible financial ruin in the future. Thus, you will have peace of mind knowing that you and your family are secured in any event that you may need any of these benefits later on.
---
What did you think? Was this helpful?
If this was helpful for you, please post in the comments! Also, be sure to let us know if you have any other questions!
---
A post by the BrainLeaf team!