Guest blogger Ryan Burchey walks through the best CRM plugins for WordPress.
WordPress has proven itself to be far more than a simple blogging tool and can be used for anything ranging from a simple single page website to a complete business or e-commerce solution.
---
CRM or customer relationship management represent a system used to improve the relationship with existing customers, find new, prospective customers and even win back some of the former customers. This is why incorporating customer relationship management into WordPress makes perfect sense, and it wouldn't be possible without these 8 amazing plugins.
WordPress is mostly used as a content management system for company websites and blogs. However, what most users don't know is that they can easily incorporate HubSpot's functionality into their WordPress websites in order to maximize their lead generation efforts. The plugin allows users to send site performance and traffic data from WordPress to HubSpot and see which CTAs generate the most leads. Additionally, you can add HubSpot CTAs and lead forms directly to their WordPress posts and pages, as well as set up e-mail automation based on the information gathered from the form submissions and conversions.
Used by both small and large businesses, Salesforce is the most widely recognizable customer relationship management tool around. Recently, they have published a WordPress-to-Lead for Salesforce plugin which allows users to collect leads using WordPress and send that information directly to their Salesforce account. This solution is far from ideal, as you have to use two different CRM tools, but it still beats having to copy and paste that information manually. Although the plugin is free, you do need to have a premium Salesforce account in order to use the integration features.
How much should you be paying your sales team?
All the contacts get stored as custom WordPress post types which can easily be accessed using the admin menu. With this plugin, you can easily track the activity of your leads before they even submit the form. This information is particularly useful when trying to get a better understanding of the visitor's decision journey before they convert to customers.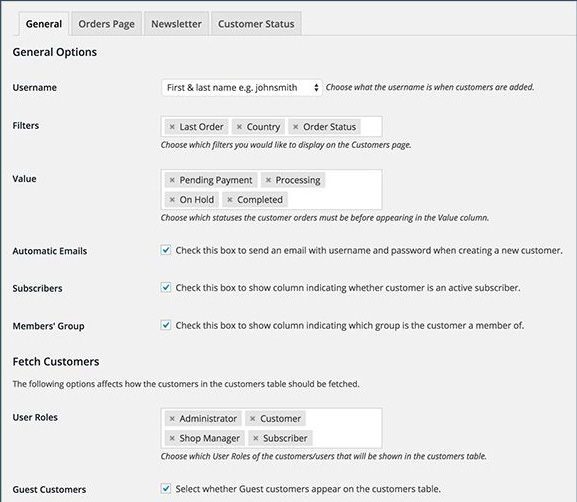 Most e-commerce businesses rely heavily on WooCommerce to sell their products and services. The WooCommerce Customer Relationship Manager plugin provides businesses owners with the capabilities to create advanced client profiles complete with detailed contact information, as well as status updates. You can use this premium plugin to log and place calls, track e-mails and customer orders, import and export data and have all the team and client conversations neatly stored in one place. Have in mind, this plugin does not work as a separate solution and needs to be integrated with WooCommerce.
How to sell almost anything and get away with it!

This drag and drop form builder is an ideal solution for those who've just started using WordPress. Using WPForms, you can easily create contact forms which can be added anywhere in your posts and pages. Furthermore, all the information you obtained using form entries is stored in the WordPress database, which allows for an easy and simple customer management. According to an SEO consultant, it is worthwhile to get the premium version which has some added functionality including e-mail subscription forms, multi-page forms, order and payment forms, and even conditional formatting.
WP-CRM is a great system to add contact both manually and via lead generation forms. Each contact can be categorized by custom attributes and has its own correspondence thread. WP-CRM also offers sign-up organization using custom attributes, search by filters and track correspondence capabilities, as well as WP-Invoice integration.
UpiCRM is a free WordPress plugin used for customer relationship and lead management. Although it's a rather new plugin, it's been rated with 4.8 out of 5 starts and already has over 1,000 active installs under its belt. Compatible with the most popular form plugins such as Gravity Forms, Ninja Forms and Contact Form 7, UpiCRM features an importing system which maps existing database and form fields and unifies them in a single database which can be viewed within the WordPress dashboard.
Last, but not least, is the UkuuPeople plugin which currently has a rating of 5 out of 5 stars and more than 600 active installs. This WordPress plugin focuses heavily on simplicity and ties all of your contacts into one perfectly organized list. Contacts can further be segmented into, what the plugin creators call "tribes", based on their specific relevance. Other features include relationship activity tracking, scheduling and assigning tasks to team members and an option for favorite contacts. The plugin itself is free but the integration add-ons require a small fee.
Having an adequate CRM solution is vital for building and maintaining a proper customer base. Most of these plugins include collecting information about the customers, which is used to further modify and improve the existing lead generation campaign. These are only some of the currently available options and you can find additional plugins online. Just make sure you download either from the official WordPress plugin repository or from a respectable plugin developer.