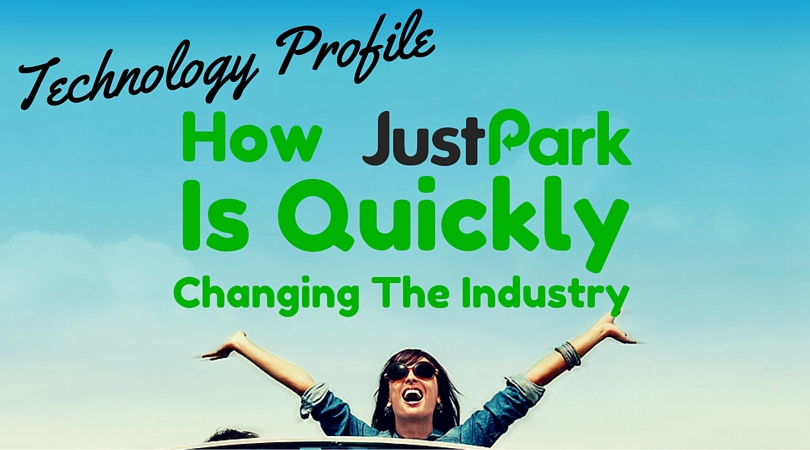 A guest post from author Lucy Talbot.
JustPark, formerly ParkatmyHouse, is currently one of the UK's most successful startups, and a stand-out case study for 'B2B2C' business development.
Breaking into a $50bn global industry is no small task.
JustPark has been working tirelessly since 2006, setting up and marketing their killer idea of a peer-to-peer parking app matching drivers with available parking spaces. Having collaborated with BMW i Ventures back in 2011 and gone through a rebrand and major expansion in 2014, this year they've broken the record for the largest equity crowdfunding round in UK startup history, raising a whopping £3.7M! To this date, drivers have saved over £10m on parking and property owners have made over £10m, all through the JustPark app.
The idea is simple: people and entities with available parking spaces can advertise and charge for their use. This works brilliantly for anyone living close to an airport, city centre or place of general interest and allows users to save money on parking, or generate income if they have a space to advertise. The app works as a 'sharing economy', with a similar business model to those of Uber and Airbnb, whereby users can make and/or save money amongst themselves, rather than buying products directly from the business itself.
The 'B2B2C' Model
Originally, the concept functioned purely between drivers and homeowners, but JustPark has opened up the scope of their business by expanding to work with local councils, licensed car parks such as NCP and hotel giants like Hilton and Holiday Inn. This 'B2B2C' model protects the community values set up during the initial peer-to-peer stages of the business, but has opened up many more spaces and possibilities to cater for rising demand.
The service has helped contribute to charitable causes: St Barnabus Church in Clapham, London, raised almost £5000 over the course of 18 months for church maintenance and community outreach projects by advertising their parking spaces on the app.
UX-pertise
JustPark is committed to user experience, developing their app and website to meet all clients' needs and preferences, and with a bold, simple and fuss-free design to boot. They were quick off the mark with the Apple Watch launch, updating the JustPark iOS app for compatibility with the watch in May this year. The app not only allows you to browse and book parking spaces, it also estimates the walking time to get back to your space from your location, sends alerts when parking time is nearly up, allows parking time extensions and is full of pricing info.
Their Apple expertise doesn't stop there: JustPark integrated with Apple Pay in July this year, allowing users to pay for their parking at the touch of a fingertip with compatible devices. JustPark keeps on showing the world how current and user-orientated they are, constantly evolving and updating the app's content range to offer rapidity and ease of use.
JustParkers reportedly appreciate the social side of the service, meeting space-owners and fellow drivers and breaking the monotony of car parks now largely run by ticket robots rather than personnel. Other automobile sharing economy apps, such as BlaBlaCar, receive the same feedback: people enjoy meeting other people through the sociable service, if only briefly.
Gearing-up
JustPark CEO, Alex Stephany, recently wrote The Business of Sharing (Macmillan, 2015): the insider's guide to the sharing economy. His book has been widely praised for its insight and thoughtfulness, coupled with Stephany's real experience working as an entrepreneur.
JustPark's success and popularity speaks for itself. Having gone from strength to strength, particularly since the rebrand in 2014, they're really starting to pick up pace. With licensed car parks on their side, JustPark isn't just another competitor; it's becoming a very significant part of the parking industry. On top of that, they're still bathing in the glory of winning Richard Branson's 'Pitch To Rich' startup competition this summer. It looks like the sky's the limit. Their registered users currently stand at 750,000, so cracking a million will naturally be the next milestone. And after that – I think we can safely bet on international expansion. As Stephany has put it, "The ultimate vision is that if you're a driver – whether you're in Manchester or Mumbai – you will use the JustPark app to find parking. We want to be in every connected car in the world and on the smartphone of every driver."
Watch this space.
---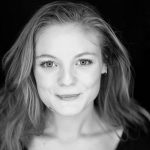 Lucy is a finalist at the University of Cambridge, reading French and Spanish. She's also a serial intern who, having tried her hand at dancing, marketing, events, sales, wine dealing and copywriting, thinks she would quite like to be a journalist one day.
Twitter: @LucyJacobaT
LinkedIn: uk.linkedin.com/in/lucytalbot